Microphone Cables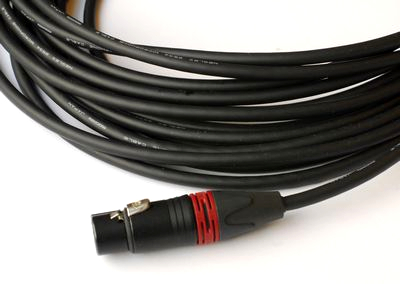 The standard microphone cable of the Sonodore microphones:
the Mogami starquad cable, selected out of 12 cables.
Hard to beat in this price range.
Mogami 2534
Every length of cable is available.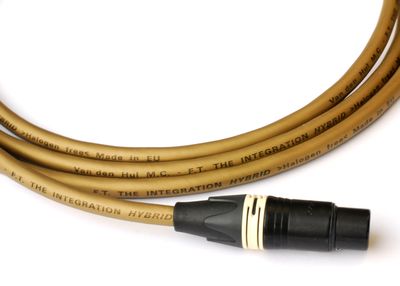 A microphone cable with a more pleasant sound:
the van den Hul Integration Hybrid cable.
This is a cable with much more quality.
van den Hul
This cable is only available in gold color.
Every length of cable is available.
The Mogami cable has a more present high, slightly aggressive,
the sound is a bit squeezed and has a narrow stereo image.
The vanden Hul cable has a more rich sound and more colors.
The image is very solid and seems to "stick."
Attack transients seem clearer and more articulate.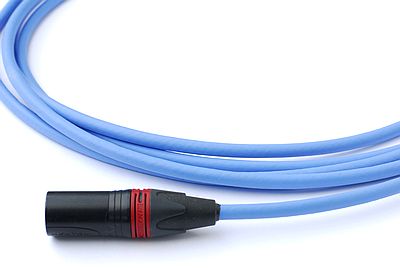 For the purist a silver cable is available.
The wires are made of 99% silver and 1% gold.
When the Mogami cable and the van den Hul cable has there own sound,
the silver cable has no sound of his own.
Available for 3 pin, 4 pin, 5 pin and 6 pin XLR cables.


Hear the difference,
Sonodore LDM-54, Sonodore MPB-502 pre-amplifier, 16bits 48KHz,
Mogami piano
vandenHul piano

Sonodore RCM-402, Sonodore MPB-502 pre-amplifier
Mogami percussion
vandenHul percussion
(Be aware of the low volume of the musical box)
Mogami musical box
vandenHul musical box

Schoeps (active powered), Sonodore MPB-502 pre-amplifier.
Mogami piano
vandenHul piano
Sonodore price list with Mogami cable
Sonodore price list with van den Hul cable